E (Environment)
At Property Solutions Group, we understand the profound impact the real estate sector can have on the environment. We are proud holders of the ISO 14001:2006 certification and are committed to managing and developing all our accounts, projects and properties with an environmental focus.
Property Solutions Group has the expertise and experience on certification of properties by Breeam standard. To support a greener future, we have, amongst others, implemented a new waste management system, secured e-charging facilities at Palladium Garage, supported education of users in the field of energy saving and sustainable consumption by a user manual, changed lights in the shopping mall to save electricity and we have saved almost 50% electricity with eco-friendly Christmas decorations in the Palladium shopping mall.
Our company has committed to avoid projects with negative impact on the environment, reinforcing our pledge towards a sustainable tomorrow.
S (Social)
Out ethos is centred around a "like family" approach, with a majority of our long-term employees coming from diverse backgrounds.
We offer attractive benefits package to all employees. We have established whistleblowing rules to ensure transparency and fairness.
We are partners of several charity projects.
At Property Solutions Group, we stand strong in our commitment to support our employees and the community through thick and thin, proving we are more than just a business – we are a family.
G (Governance)
As a family-run organisation, integrity and transparency are at the heart of our operations.
We adhere strictly to risk management rules before initiating new projects and finance our ventures through our own resources.
We are proud of our long-standing profitability and have embedded ISO 14001:2006 into our operations, further strengthening our commitment to ethical and responsible practices. Our annual audit reinforces our commitment to transparency, not just towards our employees, but our business partners, too.
We are a team of experienced professionals with a proven track record of more than 20 years in the real estate market.
We are behind a wide range of successful development projects within city centers which achieved attractive equity returns with reasonable risks.
The flagship of our activities is the complete management of the multifunctional complex PALLADIUM in the historic center of Prague.
/

We regularly support
We are experienced
We are at home in the real estate market, and nothing can surprise us. We are a well-coordinated team and thanks to professional management and a proactive approach, we are always ready for new and unexpected challenges. We actually enjoy those the most.
We are reliable
We are one hundred percent dedicated to the project and can determine and ensure the necessary steps to guarantee its success. We bring complete assurance to our partners and clients that their real estate is in the best hands.
We are versatile
Every detail is important to us. We know our way around. We interconnect the powers of our whole team and create one highly functional unit from them. We always bring the best solutions to intricate situations and negotiations.
We are responsible
We consider environmental protection to be absolutely essential. That is why we adhere to the principles of environmental management in all our activities, which is proven by the fact that we hold a certificate ISO 14001:2016.
/

Our team
/

Board members
/

Management team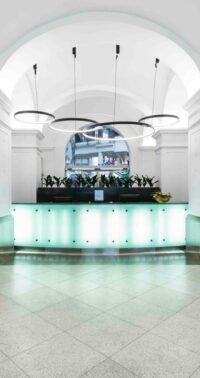 Property Management Solutions
PALLADIUM, náměstí Republiky 1, CZ-110 00, Praha 1
office@ps-group.cz
+420 225 770 110
The company Property Management Solutions s. r. o. is registered at the Municipal Court in Prague, section C – 138544, IČ: 28396022, DIČ: CZ28396022